Science is the first thing on the chopping block. There are a lot of reasons why experiments and science are overlooked. I have been guilty of a few of them in my tenure as a teacher and homeschooler. When it comes to science, keep it simple and plan well.
Disclosure: *This post may include affiliate links. As an affiliate, I earn from qualifying purchases. Read the disclosures and terms for more information.
Don't assume that once an experiment is done it is completely finished and shouldn't be revisited. In reality, science can be taught using a cyclical approach similar to social studies.
We are a spiral approach family.
A variety of science topics can be explored using a single experiment.
For instance, the walking water experiment can be used to cover: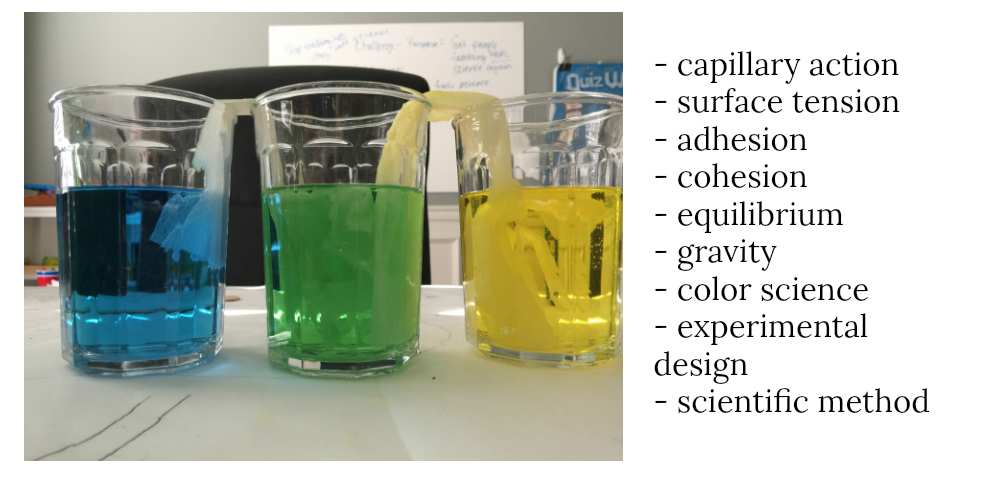 We come around to the same experiment and add to previous knowledge again and again. This is great news, especially when you are teaching multiple ages.
The Challenge of Teaching Science to Mulitple Ages.
If you are teaching multiple children at different levels, you can do the same experiment and have different learning objectives for different kiddos. This can be accomplished by using worksheets or notebook components that are age appropriate for each child.
If you don't know where to start, there are two basic options: you can review the standards for your state or the NGSS or compare learning objectives of the various curriculum. My opinion is that a combination approach works best for homeschoolers.
Adapt and Modify
Standards give you a snapshot as to how knowledge builds and what expectations are age appropriate. This can be really helpful for homeschoolers that don't feel comfortable in the sciences. They can work as a map to help you plan your own scope and sequence. Homeschooling is all about flexibility. Homeschoolers can use the standards without being tied to them.
Approaching each experiment from multiple viewpoints offers benefits for each age group. The older kids get constant review that helps to activate their background knowledge before adding a new layer and the younger kids get exposure to big ideas and "big kid" learning.
Which Curriculum to Use?
You will notice that I haven't talked a lot about curriculum. In order to use the same experiments for multiple ages, you will need to use a flexible curriculum.
I would choose your curriculum for your older child and then find a complimentary or flexible curriculum for the younger kids. Having mixed ages is a great reason to do science experiments and NOT a reason to avoid them.
I'm a big advocate for integrated science through at least 7th grade. That just means that you are pulling from lots of different disciplines each year rather than having a single focus. That is my preference, but it isn't essential to following this method.
I offer a flexible integrated science resource called
The Lab Bench
. To help make it even more affordable, you can get it for 20% off through August 31 with coupon code PRVB2017HS.
Let's go through an example:
Scenario:
Mom needs Johnnie who is in 3rd grade and his sister, Sara, who is in 8th-grade to work together so she doesn't have to turn her entire house into a science lab. Mom would pick a curriculum for Sara and then find what is age appropriate for little Johnnie by using the standards for elementary kids (and adapting to Johnnie's needs) or a complementary curriculum.
What that looks like:
Sara is doing a unit on forces. Her learning objectives from her curriculum look like this:
I look in Johnnie's curriculum (or I search through learning standards) to find forces or motion in elementary and this is what I find:
Now what?
Now we are cooking with Crisco. The key to teaching multiple ages in science is using the same experiments. For this example, the experiments would be using toy cars, tracks, toy figures, stop watches, etc to work on these standards.
Johnnie is learning through doing and observation. This is typical for elementary science. Sara will be observing and extending her lessons by using analysis like calculations to reach her standards.
In this particular scenario, the young kids love to run the experiment while the old kids collect data. The older kiddo can be in a supervisory role ("the boss") which they love.
Now when Johnnie is older and his baby sister is school age the roles will shift and Johnnie will revisit these same concepts again.
Looking for some help?
I have a free science toolbox for you, it includes a multi-age cheat sheet, activity inspiration list, science supply list, 5E lesson template, and an O-W-L chart.
To make science lesson prep even easier, check out
The Science Circle
where you can get access to lots of printables, activities, and more that are ready to use immediately.
Download the Science ToolBox!
Download this FREE science toolbox to help you be successful with your science sessions this year!

The Science Toolbox
Your download link will be emailed to you and you will be subscribed to Proverbial Homemaker if you aren't already. Be sure to check your spam/promotions folder. If you have any issues, check out this troubleshooting guide or feel free to email me!
Note: Signing up to download this form will subscribe you to ProverbialHomemaker.com and The Learning Hypothesis.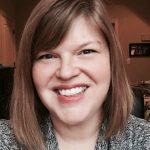 Kim is a homeschooling mom, wife, and retired classroom teacher from K-12 & college settings. She has a passion for science and her goal is to support homeschoolers (especially in the sciences). Kim believes that science needs to be accessible to students through easy, fun, and educational activities. You can read about her adventures at The Learning Hypothesis.