Are you ready to dive into more intentional Bible memory and prayer? I know I am! Praying through and memorizing long Scripture passages can be a wonderful experience for your family. They can actually be easier to memorize (because of the context) than shorter verses!
In this post, you'll find a running list of all the longer passages we have tackled over the years as a part of the Read, Pray, Love system in the Proverbial Homemaker community. You'll even find setup files for making your own Read, Pray Love binder system. Then just choose the individual passages you want to work through with your family.
What is Read, Pray, Love?
It's a system that helps you become more intentional in your Bible reading, scripture memorization, and prayer life. Each year we improve upon the last to make it as easy and effective as possible. Here's what's included:
A set of printables to make your own binder for Bible reading, memorization, and prayers
A new set of scripture printables each month to memorize and pray through (ESV & KJV)
A simple prayer guide / devotion to dig deeper into the passage as you pray
Passages to focus on with your kids each month
Memory Passage Printable Packs
Set Up a Read, Pray, Love Binder
If you like, you can download the set of binder set up files below. These include everything you need for a system to simplify and be more intentional with Bible reading, prayer, and scripture memorization.
Scripture reading checklist – A simple card where you pick a book to read and check it off. You can also use your own reading plan if you already have one.
Daily Do and Loop-de-Loo prayer checklist – A looping system for covering all the people and areas in your life with prayer without falling behind.
Prayer Requests checklists – A simple checklist to record and pray for those specific prayer requests that come your way.
Praises and Thanksgiving pages – Praising God and giving thanks for the answers to prayer!
Scripture memory / prayer pages – Great for scripture writing, jotting down references to memorize, and adding your monthly scripture printables.
Praying for My Family cheat sheet – Fill out and post somewhere to pray for your family as you wash dishes, shower, fold laundry, etc.
Download the 2018 Read Pray Love binder files
*Your download link will be emailed to you and you will be subscribed to Proverbial Homemaker if you aren't already. Be sure to check your spam/promotions folder.
If you have any issues, check out this
troubleshooting guide
or feel free to
email me
!
Read, Pray, Love Demo Video
This was a demo we did on FB Live when we started working on longer passages back in 2018. It will give you a better idea of how it works!
I hope you enjoy these Scripture printables and the binder system!
~ Tauna
You Might Also Like…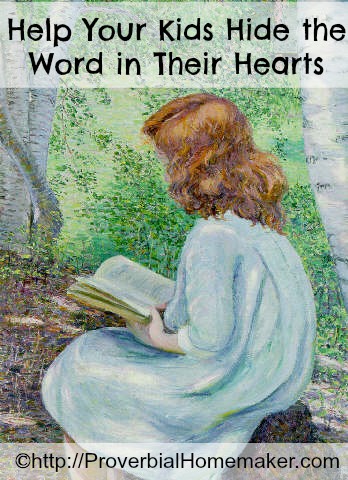 SaveSave
SaveSave